The fourth annual Black Love Experience was a hit! I'm happy to have been selected as an ambassador for the event which was in such high demand it actually sold out the day before.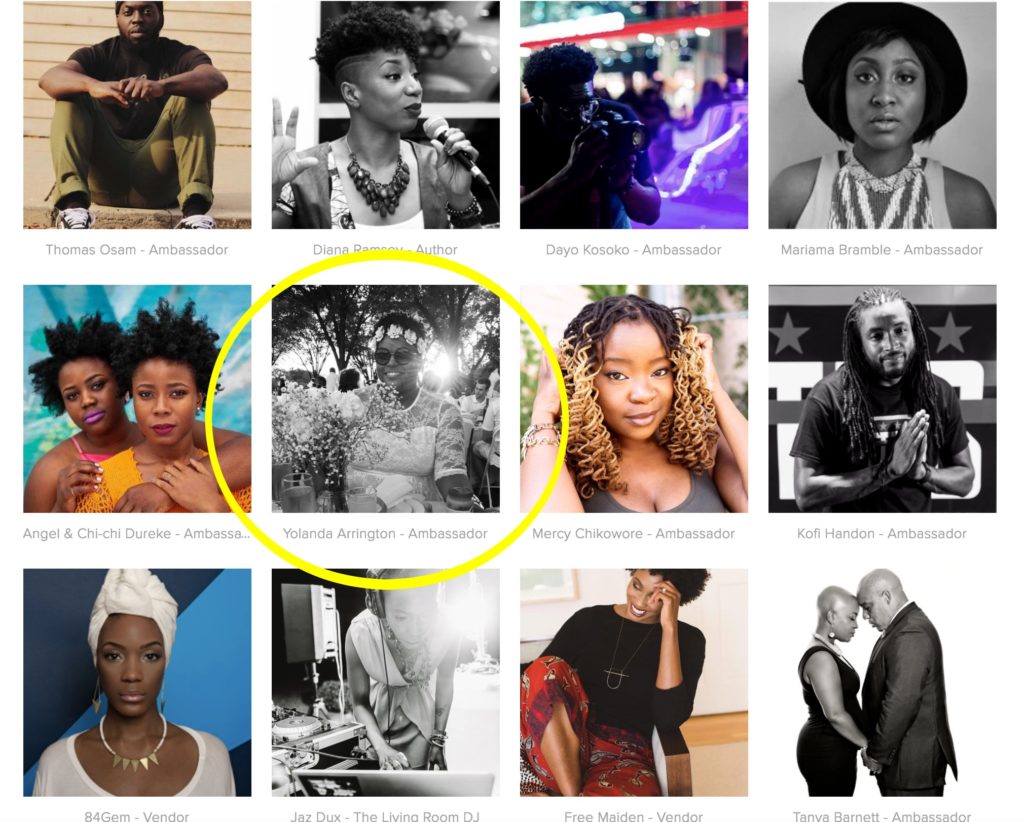 I've written a couple of posts about how much I enjoy it, so I figured I'd follow up with a quick photo recap to show you what you missed.
The Black Love Experience (BLE) was held on Saturday, Feb. 18th at the Anacostia Arts Center. This year, the event also spilled over into the Honfleur Gallery next door, which made for a less crowded time in the arts center.
I snapped a photo from the media check-in line as things were starting to buzz.
My very first stop upon entering was to head straight to the Nubian Hueman store. Anika Hobbs, the owner and curator of Nubian Hueman, is also the visionary behind the Black Love Experience. Her shop is one of the most poppin' spots inside the Anacostia Arts Center, so I knew getting in there early to get my shop on was a must. I snagged this "Very Black" tank top.
Isn't the decor fab?
After shopping, it was time to roam around and capture images and video to show you all of the live art and other demonstrations taking place.
"BRAIDS" creator and hair artist Shani Crowe –yes, the one who did that bomb braided halo for Solange– did an awesome braiding session during the event.
And, here is her finished product.
https://www.instagram.com/p/BQrdNiTjJy9/
In addition to the cool art, great shopping and live music, the BLE also served as an overdue moment for me to reconnect with friends. And, that's what black love is really all about.
And, of course, a selfie was a must!
If you missed this year's BLE, don't sweat it. Check #BlackLoveDC on Instagram for recaps and make a note to be at next year's event. It's guaranteed to be even bigger in 2018!
RELATED LINKS: 4 Reasons Why You Need To Be At The Black Love Experience
Self-Care is Black Love